Bioelectrolytes for the storage of energy from renewable sources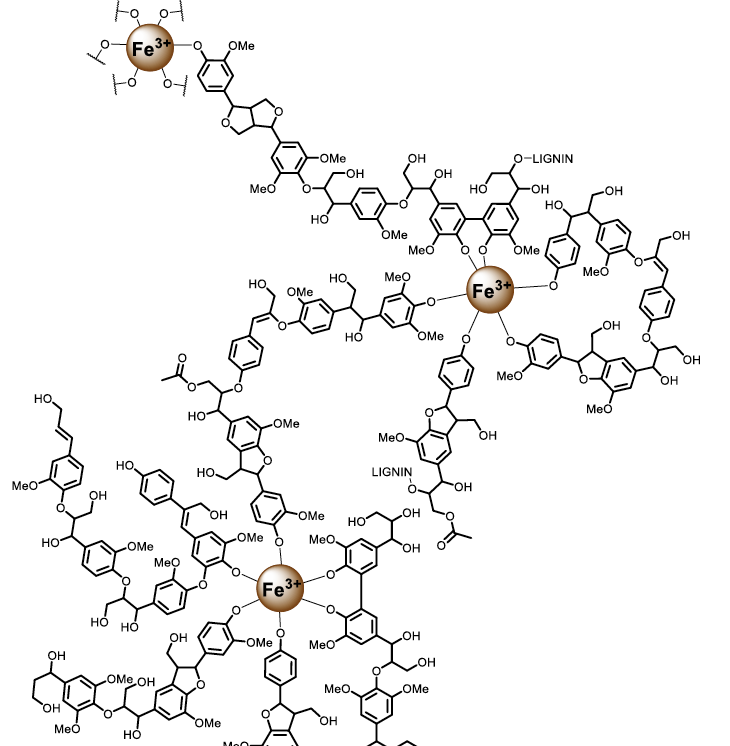 Una delle maggiori problematiche legate alla produzione di energia da fonti rinnovabili è la loro intrinseca instabilità, che rende necessario l'impiego di sistemi di accumulo in grado di consentire la regolazione e la razionalizzazione delle reti di trasmissione. Lo sviluppo di tecnologie di stoccaggio a basso impatto ambientale diviene quindi un fattore chiave nell'ottica di una produzione realmente sostenibile di energia elettrica.
La ricerca qui delineata si è focalizzata sullo studio di nuovi elettroliti a matrice polifenolica a partire da biomasse di scarto. La loro preparazione e le diverse caratterizzazioni effettuate, di tipo termico (DSC, TGA), strutturale (XRD) ed elettrochimico (e.g. misure di voltammetria ciclica), sono condotte presso le strutture del Dipartimento di Chimica di UTOV.
L'immagine mostra la struttura chimica di complessi a base di ferro e polifenoli.