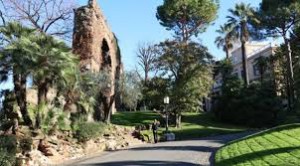 5th – 6th October  2010
Location:
Villa Wolkonsky, the residence of the British ambassador in Rome, Italy
Registration deadline: 15 September 2010
– Detailed information and registration on web site
– E-mail contact: school_fpricci@me.cnr.it
Invited Lecturers
| | |
| --- | --- |
| Carla Andreani | University of Rome Tor Vergata and Centre NAST |
| Roberto Car | Princeton University |
| Chris Frost | STFC, ISIS Facility |
| Nikitas Gidopoulos | STFC, ISIS Facility |
| Henry Glyde | University of Delaware |
| Giuseppe Gorini | University of Milano Bicocca and CNR |
| Lin Lin | Princeton University |
| Jerry Mayers | STFC, ISIS Facility |
| David Manolopoulos | University of Oxford |
| Robert Mc Greevy | STFC, ISIS Facility |
| Michele Parrinello | Eidgenössischen Technischen Hochschule (ETH) Zürich |
| George Reiter | University of Houston |
| Roberto Senesi | University of Rome Tor Vergata and Centre NAST |
Scope
The observational window provided by high–energy (eV to MeV) neutrons offers unique possibilities as a local probe for the exploration of materials at the nanoscale. The inverse geometry spectrometer VESUVIO operating on the ISIS pulsed neutron source has pioneered Deep Inelastic Neutron Scattering (DINS) measurements of the momentum distribution of light atoms in condensed matter systems. These measurements provide a probe of the local structure of the materials and biomaterials as well as information on the dynamics of the atoms.
This is the V edition of a series of workshops addressing the PERSPECTIVES IN NEUTRON SPECTROSCOPY AT HIGH ENERGIES and follows the I and II editions held at Cosener House in May 1995 and October 1998, the III edition held in Santa Fe (New Mexico, US) in April 2005, and the IV edition held in Oak Ridge National Laboratory in 2006.
Lectures are intended for experts and PhD students attending the X SCHOOL OF NEUTRON SCATTERING "FRANCESCO PAOLO RICCI".
Scientific Committee
Mark Adams    (STFC, ISIS)
Jerry Mayers    (STFC, ISIS)
Stuart Parker    (STFC, ISIS)
John Tomkinson   (STFC, UK)