Profile
Dr. DALILA ONORATI

Email
dalila.onorati@uniroma2.it
Location
Corridor E0, Room E031
Tel:
+39 0672594429
Biography
Biography
Dr.Dalila Onorati
Email: dalila.onorati@uniroma2.it
Place of birth: Marino, Italy
Date of birth: 25/04/1991
Current position: PhD student at Department of Physics, University of Rome "Tor Vergata"
Research
Research Activity
Dalila Onorati is an experimental physicist. The focus of her master thesis work was the analysis of spectrum emitted by gold analyzer foil used by indirect-geometry spectrometer VESUVIO, when this is irradiated with epithermal neutron beam. Her currently research activities include the optimization of gamma spectroscopy set-up at pulsed neutron sources (STFC – Rutherford Appleton Laboratory, Didcot – UK) for Prompt Gamma Activation Analysis for applications on materials and cultural heritage.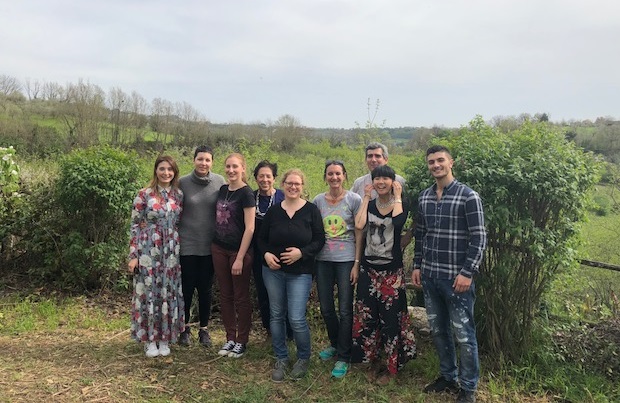 Front Left: Claudia Scatigno, Alexandra Parmentier, Dalila Onorati, Carla Andreani, Giulia Festa, M. Cristina Morone, Roberto Senesi, Kun Tian, Pierfrancesco Ulpiani
Publications
Selected Publications
Articles
Her thesis work is deposited on ePubs, the archive for STFC (Science and Technology Facilities Council) research publications.
[2018] D.Onorati, C.Andreani, L.Arcidiacono, F.Fernandez-Alonso, G.Festa, M.Krzystyniak, G.Romanelli, P.Ulpiani and R.Senesi"Background characterization on VESUVIO spectrometer : before and after moderator upgrade". Journal of Physics: Conference Series (In press).